CD. PRKCD55
Recorded:-2000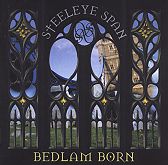 BOB JOHNSON - Vocals, Guitars
TIM HARRIES - Vocals, Bass, Keyboards, Guitars.
PETER KNIGHT - Vocals, Violin, 'Octave' Violin, Keyboards.
GAY WOODS - Vocals, Percussion.
GUEST: Dave Mattacks - Drums, Percussion.

1. Well Done Liar!
8. Arbour.
2. Who Told The Butcher?
9. There Was A Wealthy Merchant.
3. John Of Ditchford.
10. Beyond The Dreaming Place.
4. I See His Blood Upon The Rose.
11. We Poor Labouring Men.
5. Black Swan.
12. The Connemara Cradle Song.
6. The Beggar..
13. Stephen.
7. Poor Old Soldier.
14. The White Cliffs Of Dover.